Lex Spoon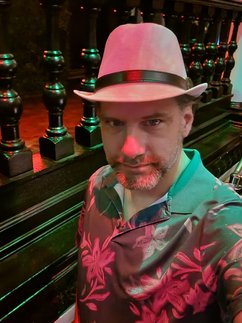 Howdy, I'm Lex Spoon.
I am a computer scientist with a variety of interests, including the Scala programming language. I've helped out and played with Scala in a variety of ways, including coauthoring Programming in Scala.
When I'm not hacking, I play folk music in the Briar Vista Social Club and the Atlanta Open Band.
If you are in or visiting Atlanta, drop by a contra dance at the Chattahoochee Country Dancers some time. Beginners are welcome, and it's a great way to hear some music and get the blood pumping. Alternatively, if you prefer a more sedate activity, stop by for a drink and a game at Camelli's Pizza.
My blog gets updated much more often than this site.
I work at Semmle, where we use static analysis to give businesses insight into their software.
Previously, some things I have worked on are:
For other formats, see my Curriculum Vitae or my BibTeX file.
Archaeology
Some increasingly old blog pages are here and here. Also, a few notes about running Linux are here.
---